For more than 20 years, we have provided exceptional moving, relocation, and storage services for our customers.
More than 20 years experience.
Smart Movers Canada provides moving services throughout British Columbia.
For more than 20 years, we have provided exceptional moving, relocation, and storage services for our customers. With 14 locations throughout British Columbia, we take pride in offering professional service with a local touch.
Specializing in Packing, Cargo Delivery, Residential and Office Moving, Storage, and Garbage Removal services, we take pride in knowing our team treats you like family regardless of the service you require. Our unique process requires all moves to be supervised by a Manager, giving our customers direct access to a point of communication.
From consultation to creating a detailed moving plan to precise scheduling and meeting deadlines to providing you with a fair estimate and beyond, we do our best to create a hassle-free experience for you. We also specialize in pre-delivery of packaging material to help you get a head start on your move with professional materials.
We understand how overwhelming moving into a new home or office can be. As a full-service moving company in Vancouver, we offer extensive services including disassembly and re-assembly of furniture, professional packing and unpacking, specialized transportation for hard to move items, equipment installations, and of course careful loading and unloading of your belongings.
Choose a company that cares about you and your belongings and choose our team. As the winner of the 2020 Consumer Choice Award, we take pride in delivering superior customer service. Reach out for your free quote, today.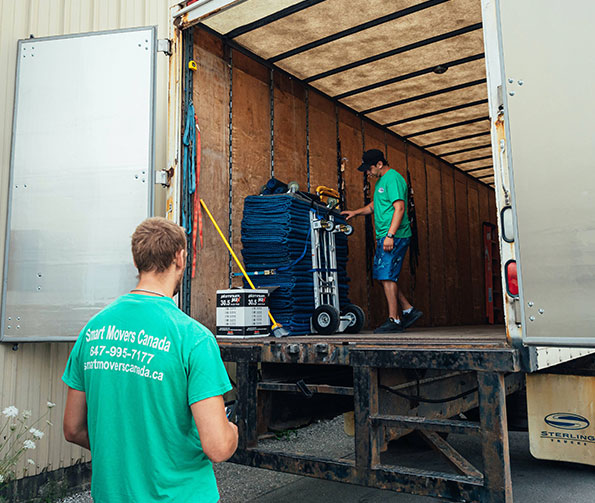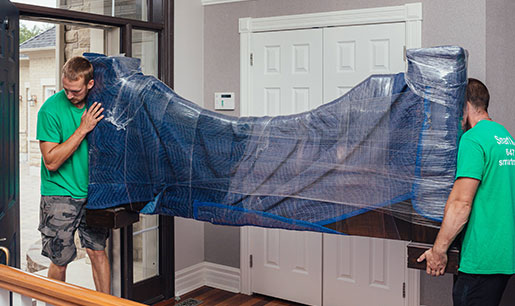 We provide residential British Columbia moving services. Your move is unique. It requires skilled, trained, licensed, and professional local movers for a smooth experience.
Are you dreading the thought of trying to move your piano to a new location? Not to worry, we have your back.
We offer storage facility services, for an additional charge, to keep your belongings safe until your new home is ready to move into.
Despite how fun they are for your family, pool tables are a hassle to move. In some cases, pool tables weigh upwards of a thousand pounds and require disassembly to move through doorways and hallways.
Once all your items are moved safely into your home, the next step is to your furniture and belongings in the right spot. Disassembled furniture can be a hassle to put back together.
Smart Movers Canada provides reliable, safe, and professional cargo delivery services for your more difficult to transport items including oversized furniture and appliances.
Moving typically involves getting rid of a lot of things you didn't know you had and now realize you don't need! That's where we can help.
For moves across the providence of British Columbia, we are the right choice. Our Vancouver professional movers provide superior long-distance moving services to ensure your possessions are moved safely and securely.
We cover the logistics of moving your office to a new location. Our professional team carefully packs, transports, and unpacks your office equipment to guarantee you can get back to business quickly.
Book your moving service with Smart Movers today, for a fast and hassle-free cleanup job.